We are SILVER Investors in People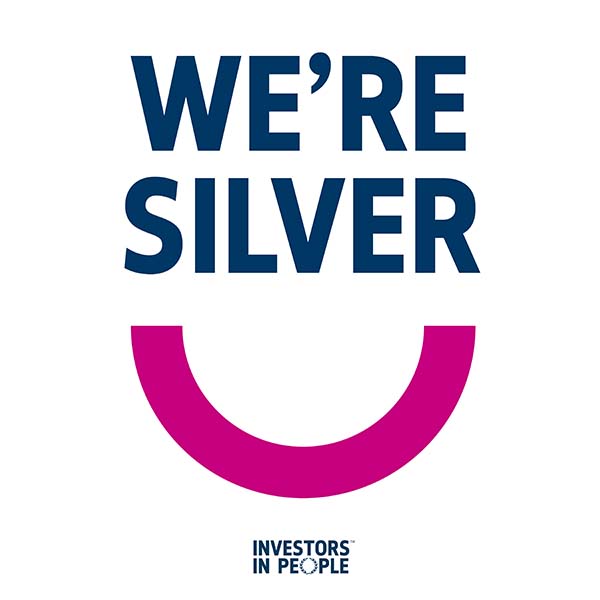 Monday 17 May, 2021
PRESS RELEASE
Investors in People is delighted to award JR Flat Roofing UK Ltd, a family run national flat roofing company, We invest in people, silver accreditation.
Silver is a fantastic achievement and something only 20% of the organisations we assess achieve.
It means that the right principles are in place but more than that, it means people and leaders are making active efforts to make sure that there's real consistency and everyone in the organisation are feeling the effects!
The company has a main office in Cornwall and an additional office in London, sending its operatives across the UK to work on various contracts including railway stations, service stations, care homes, airports, High Street Stores and Banks, Supermarket chains as well as a range of commercial developments in central London and the home counties. They recently completed the refurbishment of the flat roof over the iconic Poppy Factory in Richmond.
JR Flat Roofing reached a turnover of £2.7 million last year working hard throughout the Covid crisis, with over £1.5 million generated from work outside of Cornwall – bringing revenue back into the county. Unfortunately its founder (a veteran 2 Para), John, died in 2013 after suffering from Parkinson's disease and prostate cancer – but his work ethic and passion lives on through his children Nick, Phil and Marion; who run the company.
Commenting on the award, Nigel Andrewartha, QHSE Manager said
"John would have been proud to see how the business has grown from strength to strength since it began nearly 37 years ago – in his kitchen!. We are thrilled to be recognised as a company that can swiftly undertake large roof projects and complete them well in advance of projected forecasts and are proud of the excellent reputation we have."
Paul Devoy, CEO of Investors in People, said: "We'd like to congratulate JR Flat Roofing UK Ltd. Silver accreditation on We invest in people is a remarkable effort for any organisation, and places JR Flat Roofing UK Ltd in fine company with a host of organisations that understand the value of people."
We believe that the success of your organisation begins and ends with people. If we make work better for everyone, we make work better for every organisation. And if we do that… we make society stronger, healthier and happier.
Join our community of 15,000 organisations across 75 countries and
make work better.
Ends
About Investors in People
Most of us will spend around 80,000 hours at work in our lifetimes.
For something that takes up that much of our time, we think people deserve to get more out of it than just a regular pay cheque.
That's why we've already helped more than 11 million people across 75 countries to make work better.
And you know what, we're just getting started…
How are we doing that?
We're a community interest company, which means we put our purpose before our profits. That means everything we do and every direction we take is done to make work better.
Organisations that meet the We invest in our people framework are proud to display their accreditation to the world.
Because they understand that it's people that make work better.
Got some questions about the press release? Then speak to a real person: call Marion Rogers, Office Manager at JR Flat Roofing UK Ltd on 01209 211532 or email [email protected]
Distributed by https://pressat.co.uk/ Source